Try this company on for size................................
In addition to being a qualified architect/person who can properly serve and architectural firm,there's one more stipulation if you want to work at this company.
Here, Bare feet are REQUIRED in the office.
Welcome to AL_A..that's
Amanda Levete Architects
for those who don't know.
This takes barefooting in Britain to a whole new level. So...who wants to be an architect?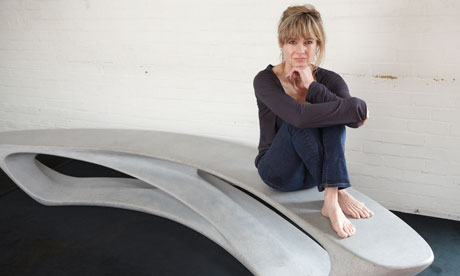 The barefoot boss, CEO Amanda Levete of Amanda Levete Architercts. Photo by Andy Hall for the Observer



The firm is not some hippie-ized anomaly. Quite by contrast, they are cutting edge. Going barefoot, while certainly enjoyable for the employees, isn't about being excessively laid bac. Rather, it's about natuarlly stimulating people to be more creative.




"Well, it keeps the carpet clean," says Levete drily. "Also it's a great leveller, and it's relaxing: you can put your feet on the sofas."




Deputy Prime Minister Nick Clegg just might want to pay a visit.


This quote was collected by the Guardian/Observer in 2011 by article writer Elizabeth Day



Blessings!