Hallelujah! I wish I'd found this one sooner....
Not only did this Japanese man run a marathon barefoot, but also ran carrying a cross and wearing a thorny crown and was dressed as, you guessed it-Jesus.
Known now as "Marathon Jesus," Makoto Takeuchi of Chiba, Japan ran the NYC Marathon last November 3 for our sins and in memory of the Boston Marathon bombing victims of last April.
Amen!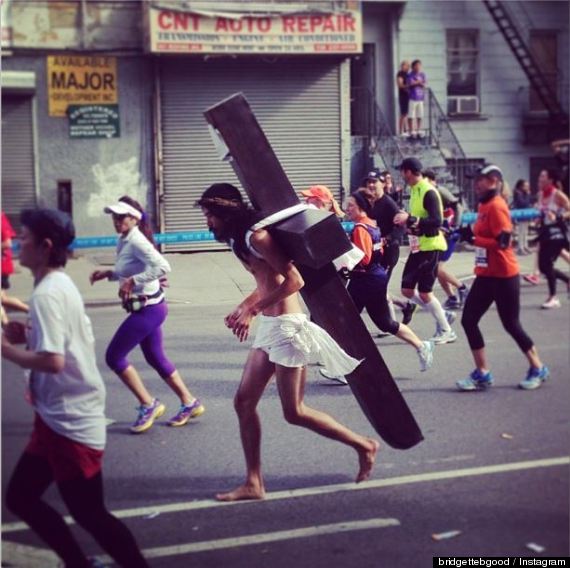 Read more in the
Huffington Post
on NYC Marathon Jesus.
"Jesus" more recently ran the Tokyo Marathon in February, the Japanese paper Rocket News reports. Check it out by clicking here